Dry Etching Cluster (DRIE)
KNMF Laboratory for Micro- and Nanostructuring
Our Dry Etching Cluster consists of the Oxford RIE Plasmalab System 100 with ICP 380 source and the Oxford RIBE Ionfab 300. (RIE: Reactive Ion Etching, ICP: Inductively Coupled Plasma, RIBE: Reactive Ion Beam Etching). The Dry Etching Cluster is an advanced tool for micro- and nanomachining of various materials. The basic feature is a high frequency generator (RF) working at 13.56 Mhz, combined with a high vacuum chamber for wafers with a diameter of 4". The power varies in the range of 1-2500 W. Available process gases are SF6 and O2 for silicon etching; Cl2, He, Ar and O2 for chromium and other metals.
Details (DRIE)
Features
Silicon etching via the cryo process (process temperatures are between -80 and -150 °C)
Production of highly vertical, highly parallel and smooth sidewalls
Critical lateral dimensions down to the range of 100 nm
Aspect ratios (ARs) up to 6 are possible.
Laser end point detection
Metal etching via RIBE
Limitations/constraints
Silicon:
Min. lateral dimensions: 100 nm
Min. depth: 50 nm
Max. aspect ratio at critical dimensions: 4
Total max. depth: 40 µm
Chromium:
Min. dimensions in lateral: 100 nm
Selectivity over resist: 1:1
Etch rate: 25…35 nm/min
Materials
Mask material: PMMA, SiO2, ma-N 2401
Structures on Si fragments or complete 4" Si wafers
Notice: Only silicon and chromium substrates can be processed reproducibly with standard processes at the moment.
Design rules
Explicit and unambiguous layout according to the mentioned limitations.
Markers for the better localization of the structures, e.g. in the SEM
If the micro/nano structure is already written onto the substrate, the mask material has to be PMMA, SiO2 or ma-N 2401
If combined with the KNMF e-beam, specific limitations concerning the e-beam design rules have to be considered
Typical structures and designs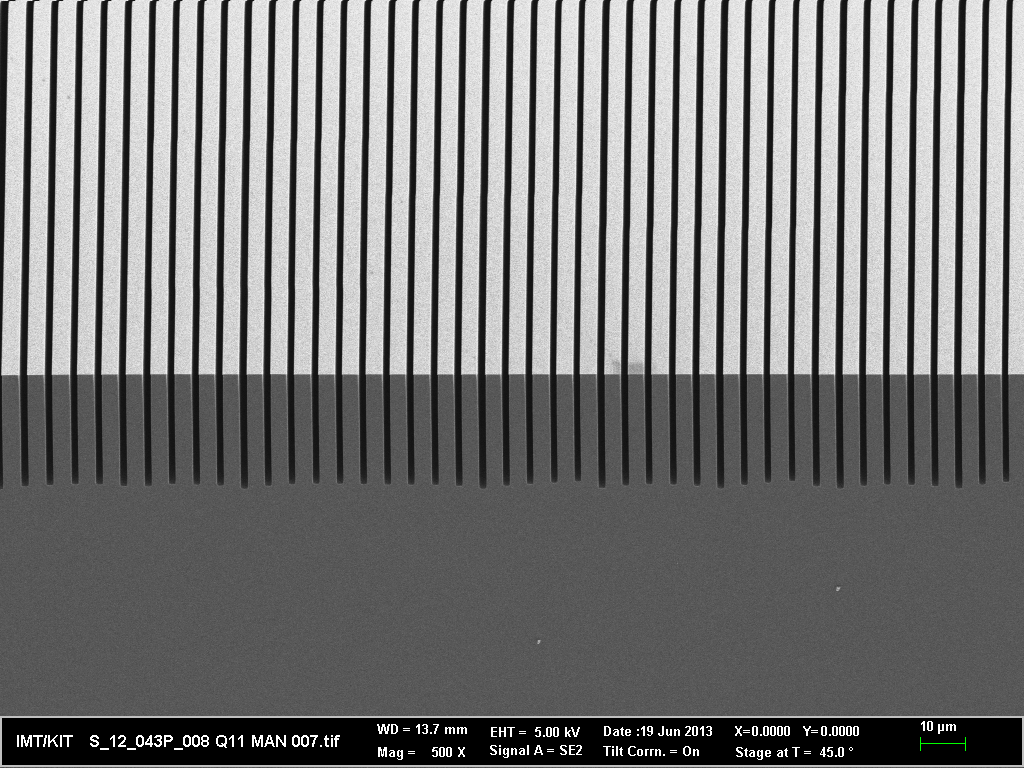 Fig. 1: Deep etched silicon gratings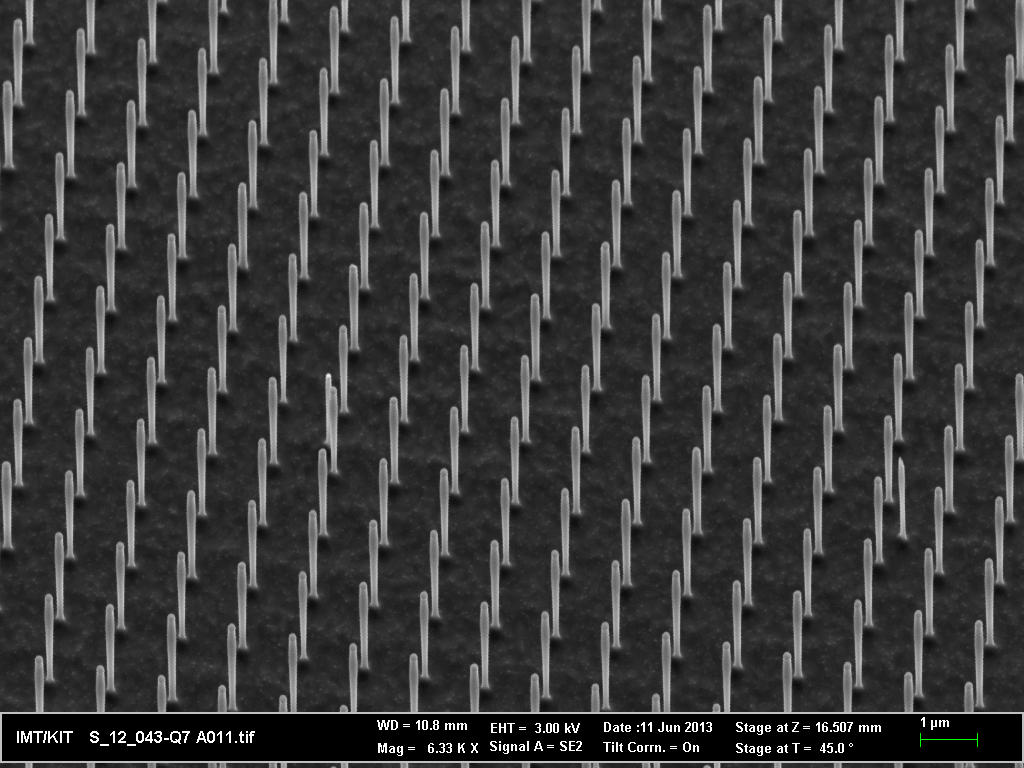 Fig. 2: Silicon nanopillars with high aspect ratio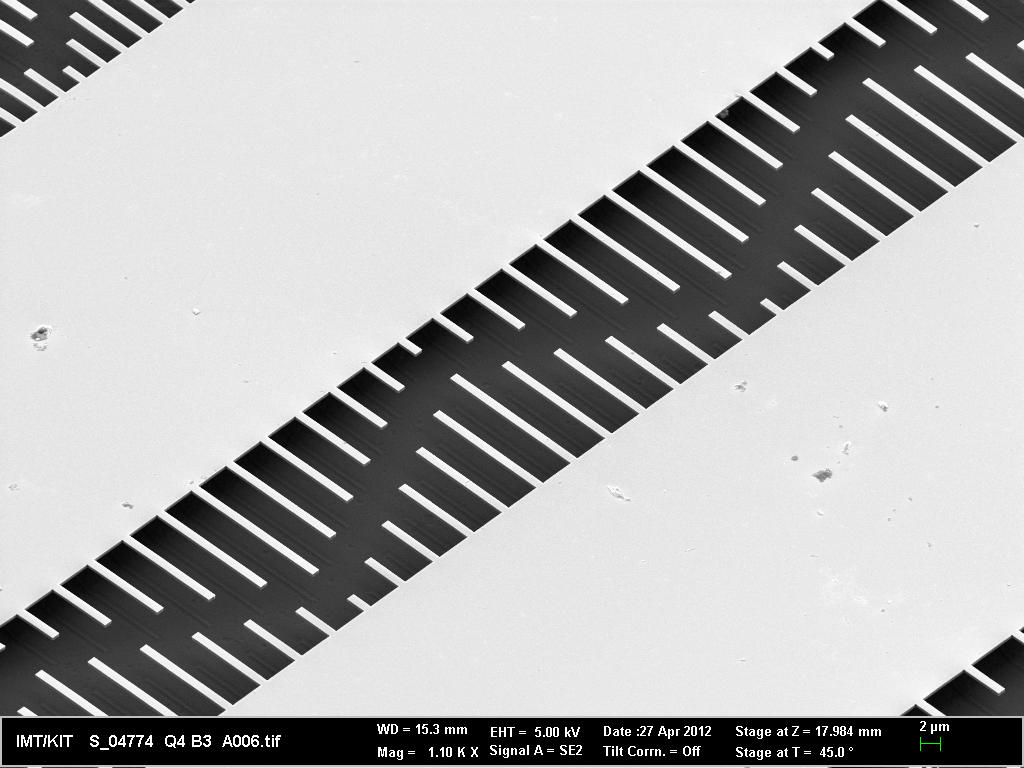 Fig. 3: Freestanding cantilevers in silicon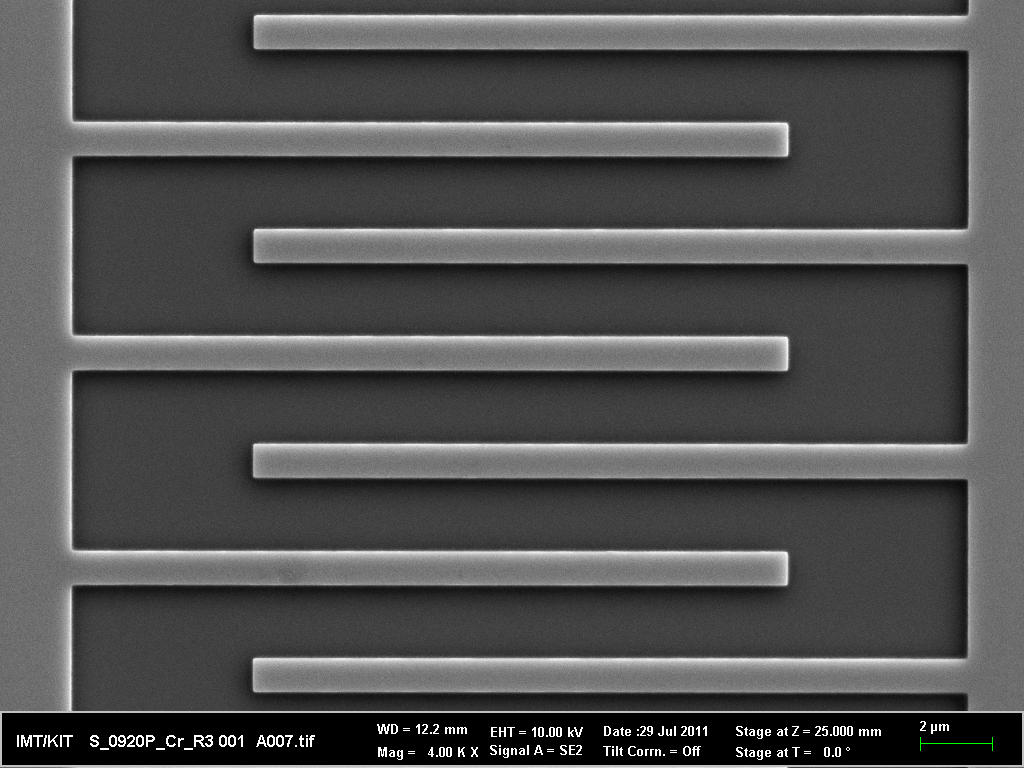 Fig. 4: Cantilever structures in chromium